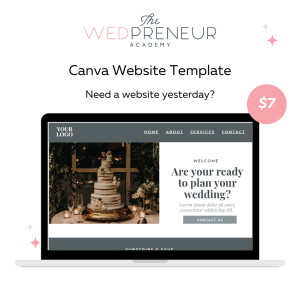 Introducing the Editable Canva Website Template for Wedding Professionals – Your Gateway to Crafting a Stunning Online Presence with Ease!
Elevate your digital presence by effortlessly building a website that captures the essence of your brand. With this template, you're equipped to share your passion, showcase your portfolio, and connect with potential clients in a meaningful way. After all, every love story deserves a dedicated online space, and with this template, you're ready to make your mark in the digital realm!
Are you a passionate wedding professional ready to showcase your talents to the world? Look no further! Our Editable Canva Website Template is designed to empower you with the tools you need to create a captivating website that perfectly reflects your expertise and style.