Running a wedding business is hard...
If you have ever thought this, you're absolutely right – running a wedding business can be quite difficult. In your business, it's important to stay organized, stay on top of all the details, and be able to problem-solve quickly. It's also important to build relationships with your clients to ensure they have a positive experience. Then; there's working ON your business as well- Your marketing & accounting won't just do themselves (unfortunately). All businesses need to have strategies to help define their goals and to provide a roadmap for success, and wedding businesses are no different.
Trust me- I know! I started my career in the wedding industry over 10 years ago and it went from a (stressful) hobby to a profitable business that can comfortably support my family. Do you have strategies in place that are working effectively to achieve business success? If not- you've come to the right place. I wish with all my heart that I'd been introduced to these concepts from Day 1, but the truth is- I didn't really know what I needed until I needed it. Thankfully, these days you can easily access the support you need… Don't be afraid to ask for help when you need it!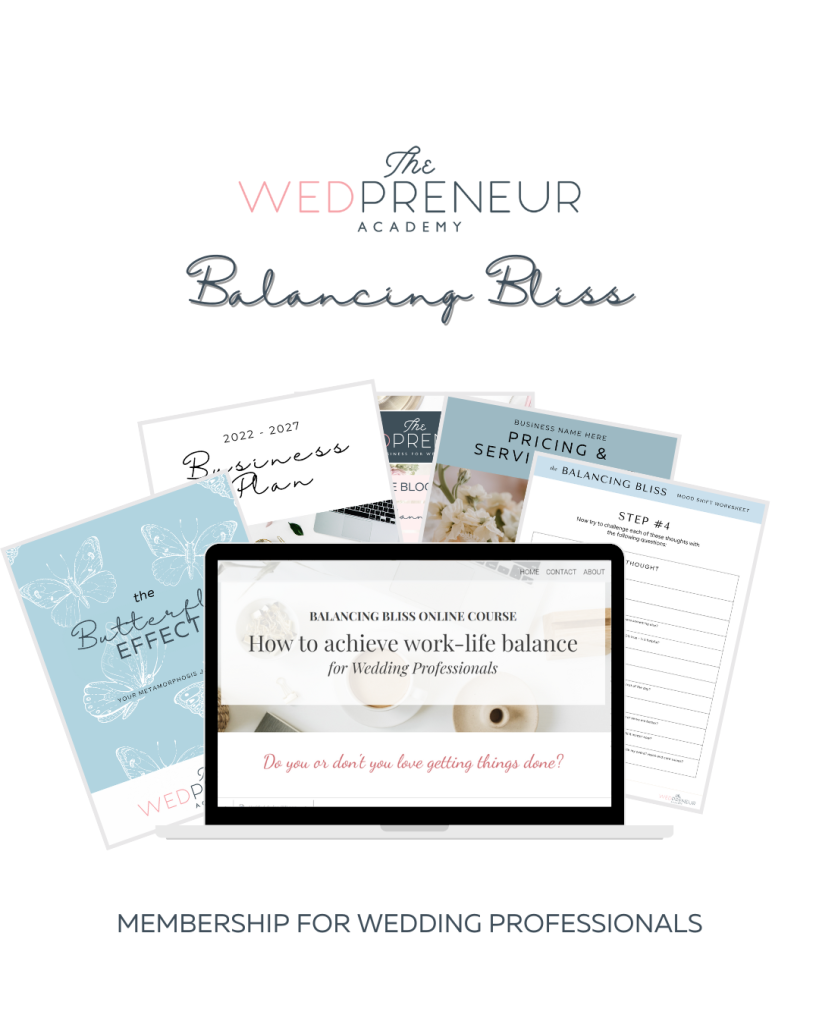 Are you tired of working long hours and sacrificing your personal life for your wedding business? Balancing Bliss is here to help. Our membership program is designed specifically for wedding professionals like you who want to achieve a better work-life balance without sacrificing the success of their business.
As a Balancing Bliss member, you'll have access to a wide range of resources and tools that will help you streamline your business operations, increase your productivity, and improve your overall well-being. From time management and productivity tips to stress management and self-care strategies, we've got everything you need to achieve a healthier, more fulfilling work-life balance.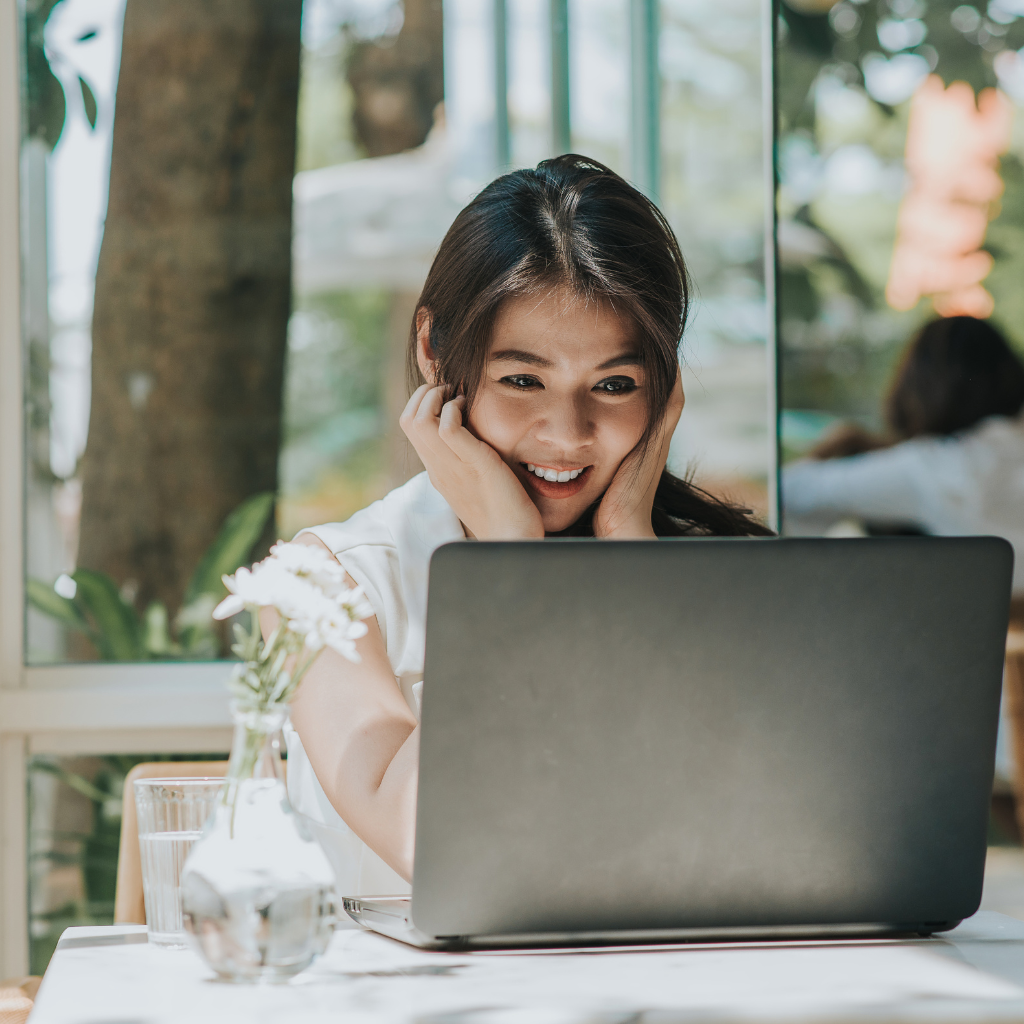 If you need help NOW, and have a specific area of your business that you're struggling with, I offer 60-minute Strategy Sessions ($99USD) that can be booked with a click of the mouse! You'll have instant access to my availability and can choose your session on a day that is most convenient to you. During your session, we will pick 1-2 topics to strategize together on, and conclude the session with an action list so that you can get started on making changes immediately.
I also offer 45-minute Branding Audits ($99USD) that can be booked by clicking on the link. If you're wondering why you aren't getting enough inquiries, or why the inquiries you ARE getting aren't your ideal client, the chances are that your branding is hurting your business rather than helping. My Branding Audit is jam-packed with ideas, suggestions and strategies to help you maximize your signature brand.
Ready To Transform Your Relationship?
The Wedpreneur Community is a FREE resource that is open to all wedding professionals. The community is a safe, supportive place to ask questions, seek advice, share your challenges and successes, and be surrounded by like-minded Wedpreneurs who totally get you. Yep, it's that easy, and we're so excited to have you in our lovely community!